Bangkok Men Custom Suit And Dress Shirt
The Master Tailor and his team choose from hundreds of cloths and textiles to offer the perfect variety and qualities of fabrics resulting in fabulous made to measure clothes for men and for women
Our Cloth inventory is constantly updated and kept current with the latest trends in fashion and style
The Quality Control team makes sure we are able to stand behind our work - We assure total customer satisfaction and delight by ensuring that highest production specifications are used on all our custom clothing
The Stock room is bursting with a huge range of fabrics and colours for all types of men's and womens clothing
We at mycustomtailor work as a family to ensure your total pleasure with our products and services
Our Logistics team oversees shipments of our custom clothing to all parts of the world
The administrators look after supplies and requirements in our factory and workshops
The Production Team ensures that all your custom garments are exactly as you like them - made to perfection!
Our young, energetic and extremely fashion conscious sales and support team have fun advising customers on their custom clothing needs
The Head Tailor and his family of fashion and services experts enjoy making your experience at mycustomtailor.com and delightful one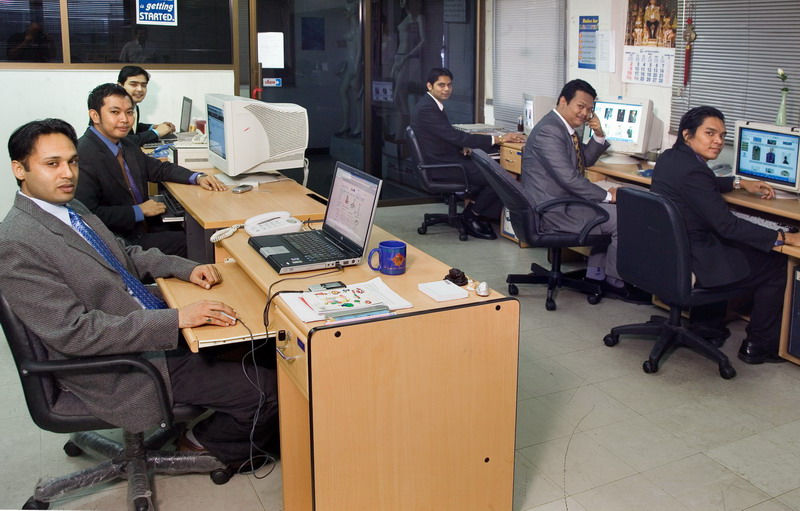 Our IT department works hard striving to make online shopping at mycustomtailor.com a quick, easy and pleasant experience
The Graphics and Verification team ensure all styles and fabrics are clearly displayed for your shopping convenience
Our youthful and intense programming team strive to make mycustomtailor.com one of the best online custom tailoring sites in the world!
Our Programming and IT team work hard late into the night to make online custom tailoring a wonderful and popular experience
Staff Camaraderie comes naturally to our focused and dedicated young team
The Master Tailor and our team of knowledgeable and expert seamstresses ensure total quality control and ultimate customer satisfaction
Our Swatch and Sampling team ensure timely production and dispatch of fabric swatches and cloth samples to all our clients
Our Custom Jackets being chalked out before cutting
Fusing and canvas being applied to our Jackets
The finished jacket is steam pressed by hand to give it a smooth even drape
The shoulder seams are double sewn for durability and strength
Shoulders are hand mounted for soft pliability to contour naturally
Side seams on our custom jackets are machine sewn and designed for extra strength
Melton is applied under the collars for a soft natural roll to the neck
Raised armholes are done on our jackets upon request
Paper Patterns are cut and overlaid on the fabric for all our custom pants
The fabric is then chalked and cut to measure
Our custom pants are double sewn at all seams for durability and strength
Special anti-roll waistbands are installed by hand
The pants are then put togather using the finest of threads
Seams are steam pressed by hand for a smooth drape
Outer seams are double edge sewn to give a finished look
Buttons are hand sewn into place on all our custom pants
Our Master tailors hand mark and chalk the cloth for all our custom shirts
The shirt seams are double sewn for durability and strength
Buttonholes are perfectly matched up
Sleeves are mounted and shoulder yoke attached to perfection
The finished custom shirts are then inspected to ensure each shirt is absolutely perfect
and Voila! The Custom Shirt to be Proud of !